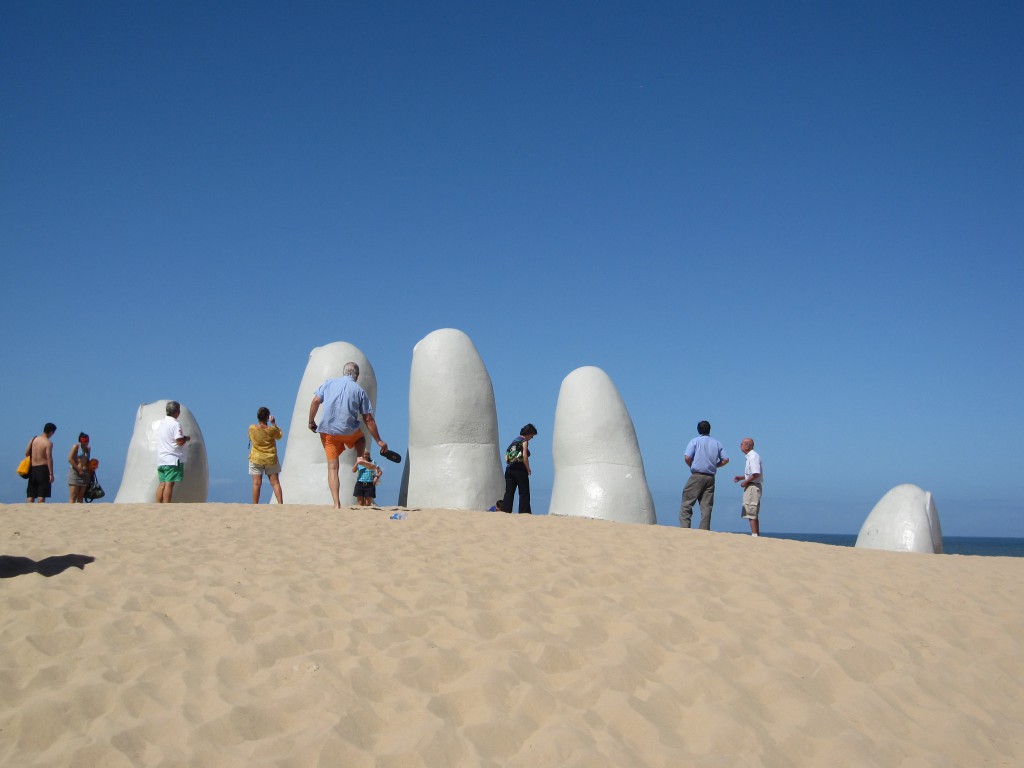 During our last trip to South America we decided to hit Punta del Este.  Its reputation as being a playground for South America's rich and famous is totally dead on!  The beaches are beautiful, relaxing and inviting.  While in town you must visit Jose Ignacio – at the end of Bravas Beach.  Quiet and remote this is the true definition of relaxing.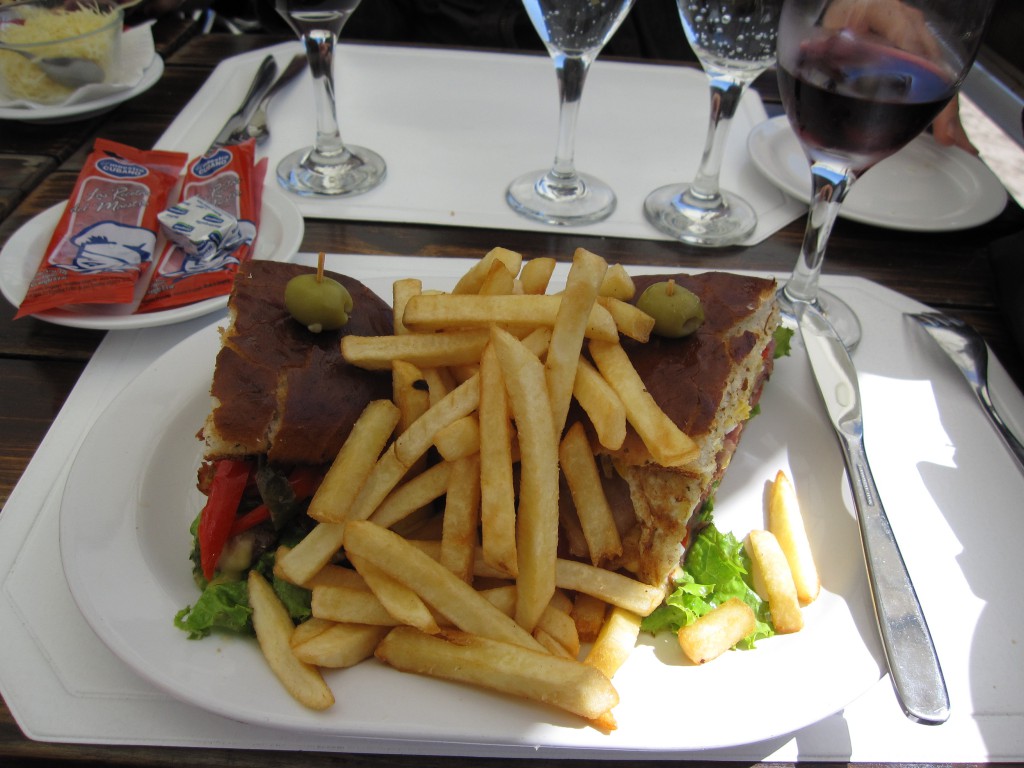 … and don't forget to try a "Chivitos" the famous national dish of Uruguay.  Its a sandwich consisting of Beef, Bacon, Mayonnaise, lettuce, tomato, mushrooms, peppers –  and I went all out with egg on top.  I had mine at Guappa, an excellent restaurant on the beach.
Here's some more information on Punta del Este:
Guappa, Rambla del Puerto y Calle 28, Punta del Este, Uruguay.
La Huella, located at Playa Brava, Jose Ignacio.
Chic But Not Famous: A Resort Named José, The New York Times.
Trip Guide to Uruguay's Once-Again-Hot Resort Town: Punta del Este,  Travel and Leisure.