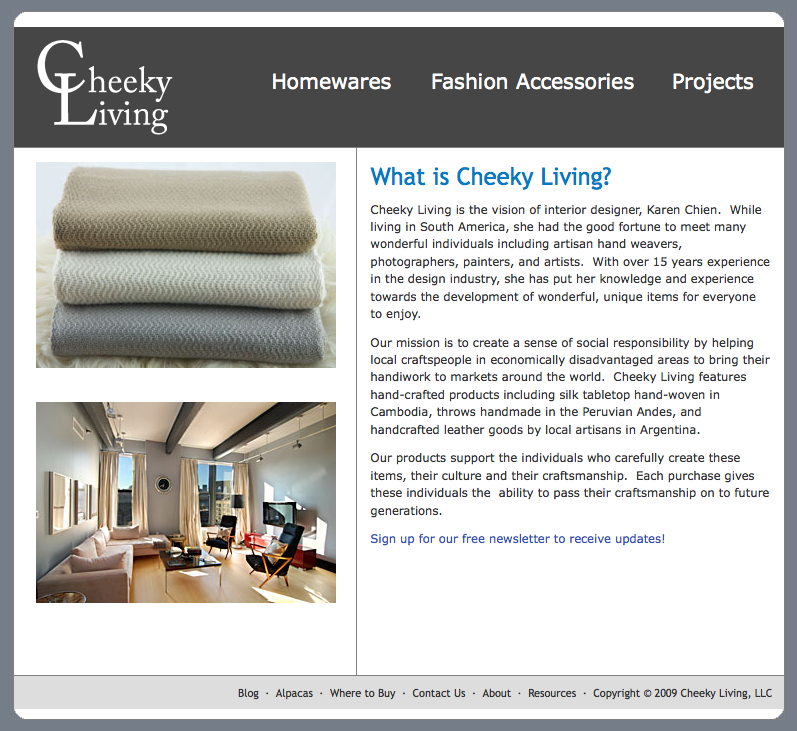 We're please to announce the new launch of products we've been working on at Cheeky Living:
We've got  great rugged tote bags made from the finest South American Cowhide perfect for travel, work or play.  Available in 6 great colors.
There's also our new line of baby alpaca scarves, handwoven from the finest baby alpaca/silk blend fibers by handweavers in the Peruvian Andes.  Lightweight and warm, they are the perfect gift for that special someone to keep them warm during those chilly nights.
and last but not least, we have wonderful handmade flower pins handcrafted by a good friend using silks and leathers. These pins are a wonderful accessory for a great night out on the town.
To celebrate the launch of our new website we are offering a coupon code for the month of August only.  Limit 1 per customer, discount is 10% prior to shipping and tax.  Coupon Code:FFAUG.