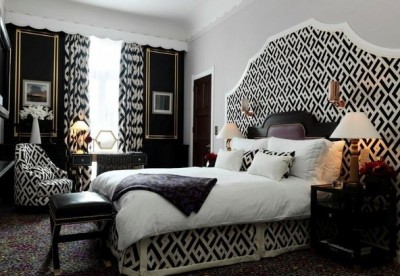 The word is out.  According to the New York Times Blog, Claridge's in London is taking bookings for the newly designed suites by fashion icon Diane Von Furstenberg.
Twenty suites in all, Furstenberg's use of bold, graphic patterns and luxury finishes and fabrics makes this the hottest ticket in town.
For more information and bookings go to Claridges's.