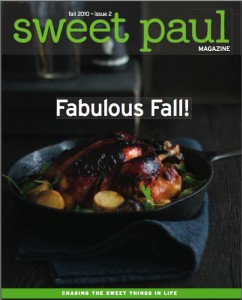 I woke up today and was delighted to see the the fall 2010 issue of Sweet Paul Magazine  in my inbox.  Filled with beautiful eye candy, I could not put the issue down!  I'm especially lovin' the crafty fridays article with great pumpkin decorating tips.  The "LV" pumpkin is so perfect for the fashionista.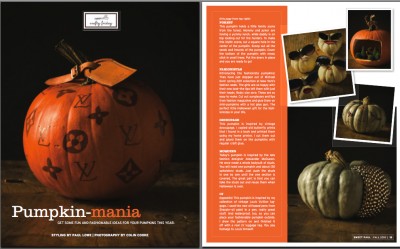 Some other favorites include a recipe for meatballs for your favorite pooch, menus inspired by the enchanted forest for fall and a feature on a wonderful floral designer from Brooklyn.
Thank you Sweet Paul for making my day!
Click here to access Sweet Paul Magazine and enjoy!