This year's ICFF has a wide range of interesting items on display.  Here are my favorites: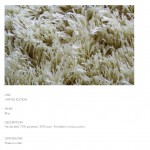 1.  Limited Edition Rugs – Wonderful textures and colors, this Belgian Rug Manufacturer has created "Fashion for Floors".  Available through LEPERE Showroom, 212.488.7000.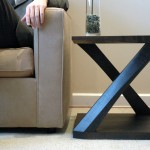 2.  Hellman-Chang – Daniel Hellman and Eric Chang are behind this fantastic high quality, well made furniture line.  Look out for their furniture in the upcoming Sex in the City 2 movie.   Hellman Chang, 212.875.0424.

3. Lindsey Adelman Studio – Hand-blown glass globes available in a number of different hardware options makes this lighting designers' fixtures a must have for any urban loft setting.  Lindsey Adelman Studio, 212.473.2501.