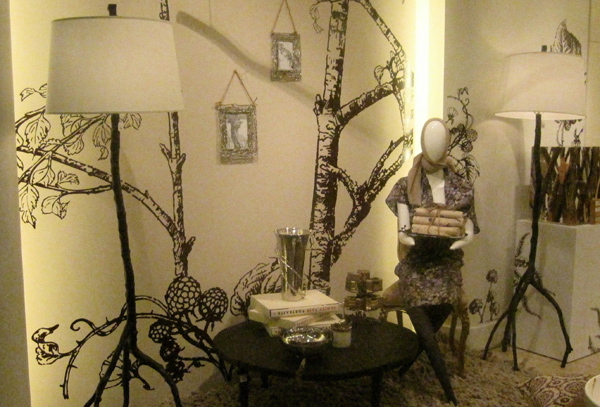 I made a visit to Barney's Chelsea Passage on 9 and saw this wonderful vignette right off the escalator.  I often find inspiration from fashion for color combinations, textures and design.
I became inspired and created this scheme for an upcoming Living Room I am putting together for a client.  As you can see, the whites and mauve pillows paired the sofa provides a layered feel against the woods wallpaper.  To top it off, I would have a custom embroidered throw made to add a final touch.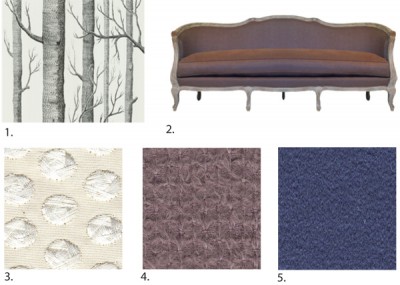 1.  Cole and Son's "Woods" Wallpaper.
2.  Amalfi Sofa from Jayson Home and Garden.
3.  Keats Fabric in Alabaster Fabric from Knoll Luxe. (Pillows)
4.  Lowell Fabric in Lilca from Knoll Luxe.  (Pillows)
5.  Sherpas Cashmere Fabric from Loro Piana (Throw) custom embroidered in golds.