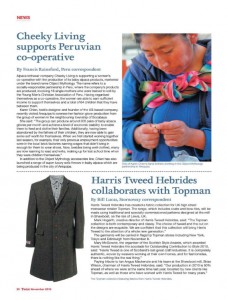 Twist Magazine has included an article in their November 2010 issue about Object Mythology's socially-responsible partnership with local artisans in the Peruvian Andes.
Featuring the wonderful knitters who make Object Mythology's fabulous baby alpaca fingerless gloves, the article provides insight into our efforts to provide opportunity to single mothers to earn sufficient income to take care of their children and families.
To read more go to page 20.