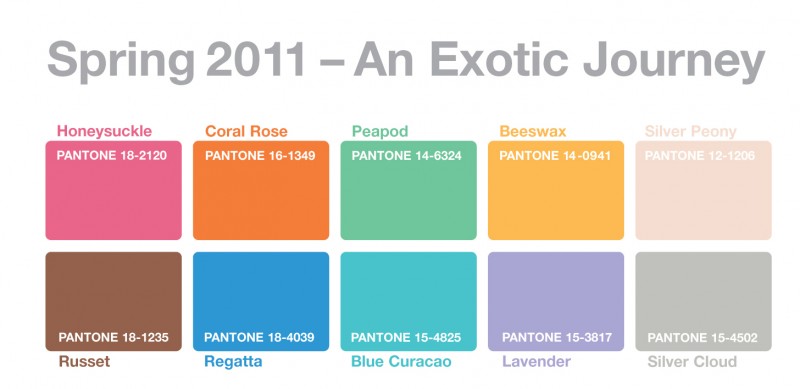 Fashion week is underway in NYC and Pantone has just released its Top 10 colors for Spring 2011.
Inspired by exotic places like Africa, India, Peru and Turkey – warm/cool tones such as Honeysuckle, Regatta, Lavendar and Silver Cloud create beautiful palettes using colors of striking intensity against a cool background.
Translate this into colors for the home and you have a wide variety of interesting color combinations.  My top three:
-Honeysuckle, Regatta, Silver Cloud
-Pea Pod, Beeswax, Silver Cloud
-Blue Curacao, Lavender, Silver Peony
What's yours?  Tell us in the comment section below.