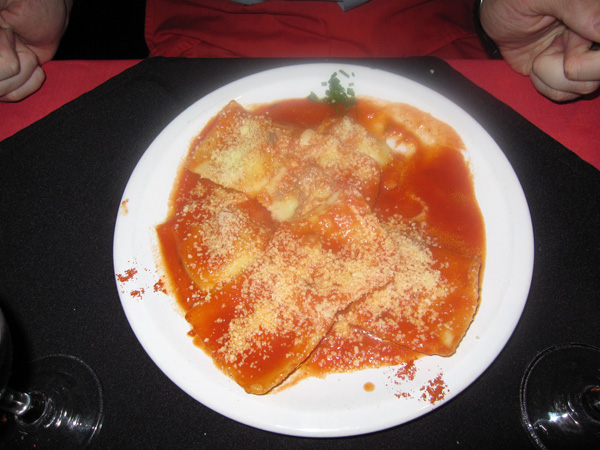 Just returned from Buenos Aires and I wanted to take note of a couple of restaurants that were exceptionally good.  Here's the new, hot list:
1.  Arte de Mafia – its name speaks for itself.  Step into the restaurant and you feel like you're in an old italian restaurant dining with the bad boys.  Food is exceptional – I had the Lamb Lasagna and devoured the whole dish in 5 minutes.  El Salvador 4975, Palermo.  4831-9213.  Reservations Recommended.
2.  Oui Oui – #1 place for lunch.  Must try the lemonade and everyone of their sandwiches and salads are always a hit.  My favorite is the roast beef sandwich.  Nicaragua 6068.  No reservations allowed.
3.  Olsen – if you need a break from the all the tasty meat definitely give Olsen a try.  Brunch is always a hit at this scandinavian restaurant – the bagels with smoked salmon and cream cheese at delicious.  Gorriti 5870.  4776-7677.  Reservations recommended.