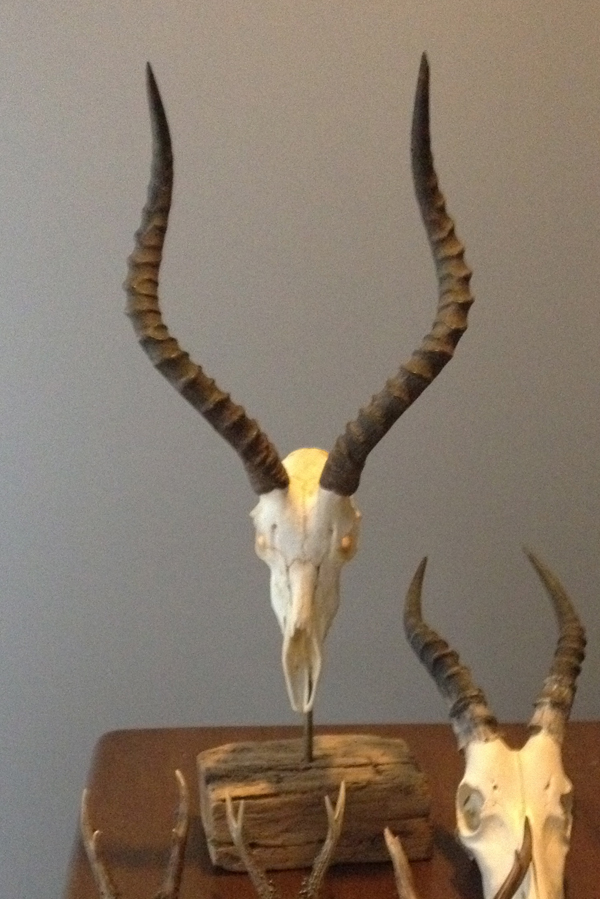 When decorating for your client's we're always on the hunt for unique, interesting items we can use as wall decor, displays or objects when working with our clients on their interior design spaces.  We recently came across these fabulous Vintage Skulls from Object Mythology and started playing with ideas on how we can put them to good use.
I love this his room designed by Jeffry Bilhuber (Elle Decor, May 2007).  The wonderful arrangement of skulls against the wall panels and coral lacquered ceiling gives this room a relaxing, comfortable yet tailored feel.  To get this look you could mix Object Mythology's Blesbok or Impala skull with a couple of Vintage Deer Roe Mounts, and Voila!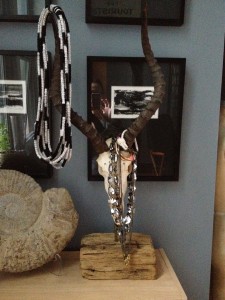 They're also a great way to display a couple of fun jewelry pieces on a dressing table or hung on a bathroom wall.
Got a great idea on how to use these fabulous Vintage Skulls in your own decor.  Let us know below!