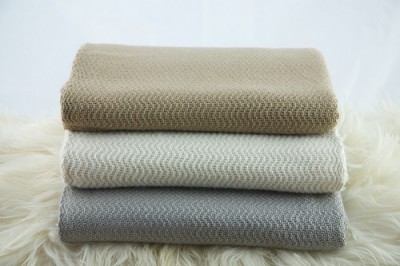 As the founder of Cheeky Living, I will be on a short panel at tonight's Collective-E/85 Broads event titled "Social Ventures, Celebrating Businesses that Give Back to the World".  This event celebrates the many ways that entrepreneurs build profitable businesses that give back.
Here at Cheeky Living, in addition to incorporating socially responsible production practices as part of our business model, we look for opportunities to support the Quechua community in a variety of ways from financial contributions to the Quechua Benefit to organizing a coat donation program.
The kickstarter project Cheeky Living has taken a special interest in the "2 Quechua Girls, 8000 Miles, Cusco to Santa Fe" organized by Peruvian based NGO, Awamaki. Awamaki is raising money to fund the trip of two Quechua weavers to travel to the Santa Fe International Folk Art Market.  They will be representing Awamaki and introducing their goods to a larger marketplace and broader range of distribution.
This program is especially important for Cheeky Living because many of the hand weavers and hand knitters we work with are of Quechua heritage.  I realize the importance of continuing to develop and produce handmade, artisanal goods with these wonderful individuals in order to provide the basic necessities like work and to preserve the tradition of weaving their communities.
As of today (5/25 at 1 pm), the project has 36 backers with a pledge of $1,313.  The goal is $2000.  The project will only be funded if the pledge goal is reached by June 27, 2010.  To get the most recent contribution information, click here.
Cheeky Living is committed to ensuring that the pledge goal is reached and the project is funded.  In an effort to raise pledge dollars and awareness around the grim economic reality for Quechua women weavers, we will donate 10% of the total value of all product sales from now until June 1st.  As an added incentive, Cheeky Living is offering free shipping on all orders.  If you are interested in making a purchase, please use coupon code:  QUECHUA
Click for links to read about the Collective E/85 Broads Event, Awamaki, and Awamaki's Kickstarter Project.