Last week, The Martha Stewart Show aired a segment featuring Faraway Farm Alpacas in the Hudson Valley.  Owners Leda Blumberg and Steve Cole talk about raising and caring for alpacas and the wonderful products made from their fiber.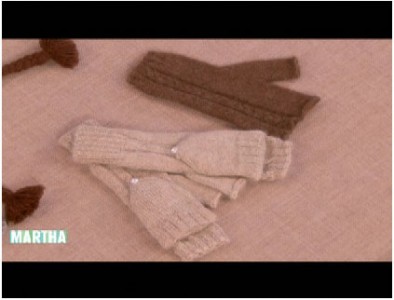 Leda and Martha discussed Karen Chien's efforts to provide work for artisans in the Peruvian Andes to create Object Mythology's baby alpaca fingerless gloves and throws which were featured on the set.  Martha even tried on Object Mythology's Alexis glove in cocoa!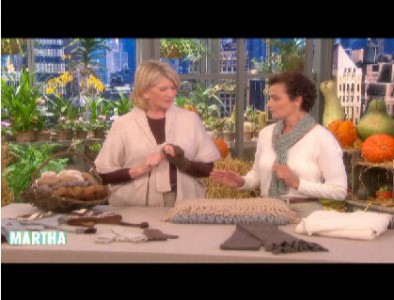 Congratulations Steve and Leda on the segment and thank you for sharing your story about alpacas!
If you didn't have a chance to tune in, check out the video here:
Inside an Alpaca Farm – Martha Stewart Television
The Object Mythology gloves and throws you see on the show can be purchased through Faraway Farm Alpacas or at Object Mythology.
Photos taken from Inside an Alpaca Farm – Martha Stewart Television