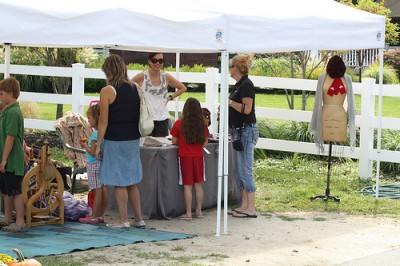 This weekend, we hung out at Jersey Breeders alpaca farm in Tabernacle, NJ for National Alpaca Farm Days.  Jerry and Lynne Braatz own Jersey Breeders and have a terrific farm and a beautiful herd of alpacas.
People from all over came to spend the day to learn about alpacas, take tours of the farm, watch weaving and sewing demonstrations, and shop for fantastic alpaca products.  On Saturday, Jerry and Lynne welcomed a new addition to the herd.  Congratulations!
Here are some photos from the weekend's events.
[flickr album=72157625036956580 num=30 size=Thumbnail]