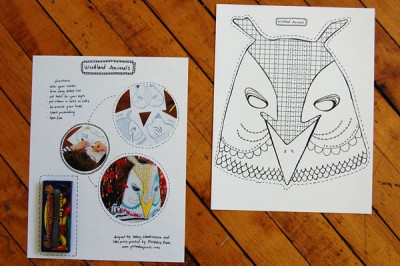 Just came back from the New York Gift Fair this week and I'm happy to report that there are lots of new, fresh products for all CHEEKY lifestyle lovers out there.  Be sure to check back for new features!
First up!  Pistachio Press is a wonderful letterpress company founded by Rachel Hetzel focusing on stationary, invitations and limited edition prints.  Her company uses environmentally conscious business practices by using rubber-based inks and biodegradable citrus-based solvents for press clean-up. They only print on 100% tree-free cotton papers or recycled papers that contain at least 30% post-consumer waste and best of all, they re-use or recycle their office and shipping supplies.
I am totally in love with their Woodland Animals Letter Press  Masks available in Bunny, Fox and Pheasant.  A great idea for Halloween or a child's creative b-day party event.
To purchase online go to Pistachio Press Etsy shop.